Photography taken by Peter Adrian
Summer heat waves are coming along as we transition into fall. I highly suggest checking out clothing stores around this time as most of the summer clothing will be on sell as they replenish there racks with fall items. I bought this rad denim jacket at Forever 21 in the sale section for $18!
The detail of this jacket Seamed Right! I love the elbow patches, along with the matching fabric in the collar and chest pockets. Because I am wearing a jacket in summer I wanted to keep the color of my outfit very light and pale. My shirt is also from Forever 21, but I purchased this v-neck at Buffalo Exchange. The bottom half consist of PacSun skinnies and leather boots to go with the brown stitching of the denim jacket. You can click on the image below for Forever 21's weekly deals. I highly suggest to go check out your local stores for sales!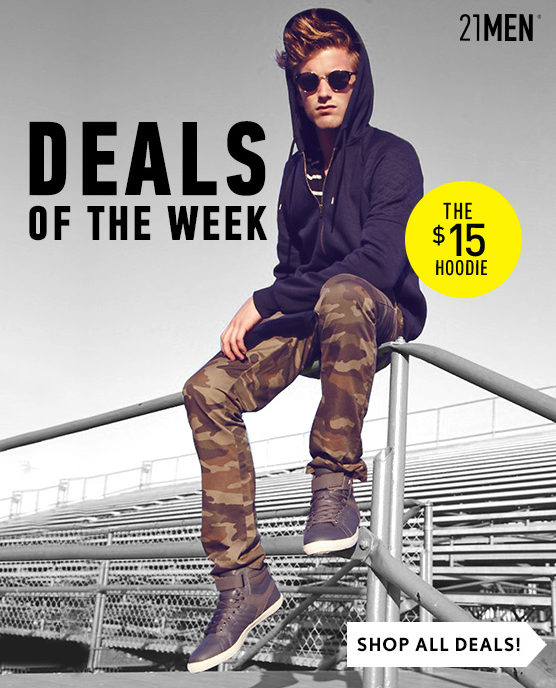 Attire:
Denim Jacket- Forever 21 Sale Rack
Stripe V-neck- Buffalo Exchange
PacSun Skinnies- BOGO
Leather Chukka Boot- Pete's Closet
Retail:
Classic Denim Jacket-
Forever 21
$20
Basic Tees-
Forever 21
prices vary
Bullhead Slim Twill Pants-
Pacsun
$50
Andrew Marc 'Greenwich' Chukka Boot-
Nordstrom
$137